Bet90 does not offer an Android & iOS app. This is common for bookmakers, who find it difficult to develop mobile apps due to the high costs and increased difficulty in properly monitoring betting traffic through an app system.
How to use Bet90 with Android Device?
Although you may be unable to find Bet90 apk download links, it's best not to download apps from dubious sources. Some websites promote such an app as a type of clickbait, but even worse, they may attempt to install malicious software on your Android device without your knowledge.
Logically, Bet90 wants to avoid any situations of this kind and therefore has a mobile version of their betting platform. The Bet90 mobile site is easily accessible via a mobile browser, and what's more, it is optimised for mobile use. As you will observe, the mobile site is a replica of the desktop with few noticeable differences. Those that are different are minimal and, considering the nature of mobile, have little to no user impact.
How to use Bet90 with iOS Device?
If you have an iOS smartphone or tablet, you can use the same approach to accessing Bet90 as if you're using the Bet90 for Android app. You'll find that there's no mobile Bet90 app available for iOS devices; instead, punters are able to access their accounts from their device via the mobile site. This comes with all of the necessary tools that ensure a highly entertaining experience as it includes sports, virtual, casino and eSport gaming options.
As well as being easy to use, the mobile site is just as responsive as the desktop site. Punters can access the mobile site without any setup or adaptation period. If in doubt about whether this is for you, try out the mobile website and experience it for yourself!
Bet90 Mobile Website Version
Bet90's mobile site delivers a highly functional mobile solution for all others. It may disappoint punters who lean towards apps, but it delivers a cross-platform capability that makes it equal on all levels.
As we mentioned in the preceding sections for iOS and Android, experienced mobile players will find everything they expect to see on a mobile betting site. If you lean towards sports, pre-match and live betting options can be availed; casino, virtual, and esports are also available.
The real value of Bet90 is not in its betting selections, but rather in its usability and intuitiveness. This is because Bet90 provides users with navigational freedom, making it easy to access other control options like banking or support.
Bet90 Mobile Payments
Bet90 offers a variety of ways to top up your account. All payment methods are listed below and noted in the table above. As we've seen, the credit card option for receiving payments is limited to bank wire transfers.
Deposit Methods
Withdrawal Methods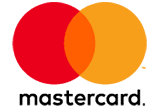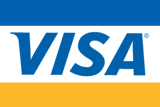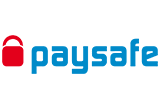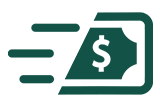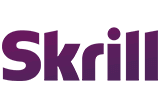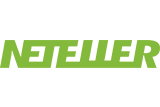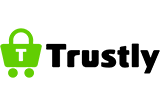 | Payment Method | Deposit Minimum | Deposit Maximum | Time for Deposit |
| --- | --- | --- | --- |
| MasterCard | €10 | €2,000 | Instant |
| Visa | €10 | €2,000 | Instant |
| Paysafe Card | €10 | €2,000 | Instant |
| Bank Transfer | N/A | N/A | N/A |
| Skrill | €10 | €2,000 | Instant |
| Neteller | €10 | €2,000 | Instant |
| Trustly | €10 | €2,000 | Instant |
| Sofort | €10 | €2,000 | Instant |
| GiroPay | €10 | €2,000 | Instant |
| Payment Method | Withdrawal Minimum | Withdrawal Maximum | Time for Withdrawal |
| --- | --- | --- | --- |
| MasterCard | €10 | €2,000 | 1-3 days |
| Visa | €10 | €2,000 | 1-3 days |
| Paysafe Card | N/A | N/A | N/A |
| Bank Transfer | €10 | €2,000 | 1-3 days |
| Skrill | N/A | N/A | N/A |
| Neteller | N/A | N/A | N/A |
| Trustly | N/A | N/A | N/A |
| Sofort | N/A | N/A | N/A |
| GiroPay | N/A | N/A | N/A |
Bet90 Mobile Features
Betting isn't just for the big screen. Betting via your mobile is a standard feature for any bookmaker, no matter what market they operate in. Many websites now offer this convenience, making it easy for you to wager on wherever you are.
When you punt, these come in handy and can add to your enjoyment of the process. The positive is that Bet90 makes its betting features available to its mobile customers, but they are limited. Setting this aside, it's worth looking at those features and understanding what they offer.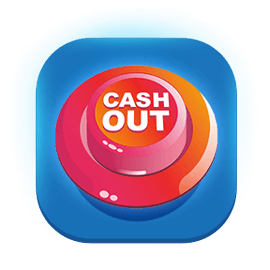 Mobile Cash Out
This feature has become increasingly popular among sports bettors. It's easy to understand, because its name suggests it – it lets you cash out your bet. You should be aware that it is Bet90's discretion whether they make this feature active for each sporting event, but they do so when they can. Furthermore, there is an associated cost; however, strategically it can be better than waiting on the outcome of a sporting event.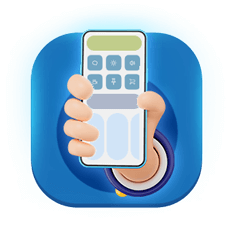 Available betting options through our mobile website
To review Bet90's mobile betting options, you can choose from a variety of games or matches. The different leagues have different markets, and so do the top leagues and in-play betting options. You can also view upcoming matches by choosing "in-play" for all matches or by selecting specific games or matches.
Bet90 hasn't changed the mobile market or the way players bet. They haven't altered the format or layout of their sites, either. But they've added a bunch of betting options that footballers can use to place their bets.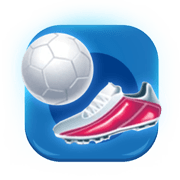 Betting on sports
Betting on sports via the mobile platform at Bet90 is similar to placing bets via an app or bookmaker website. When punting, you choose your preferred market and proceed with your bet by clicking on the betting area on the horizontal menu. This task is made easier due to the same colour schemes and general layout of the main menu. Punters can use swipe technology to display available sport types.
If you're a sports punter, you're sure to be pleased by the full range of sports markets on offer. You'll find eSport and virtual sports, as well as football and ice Hockey. Of course, there are lots more!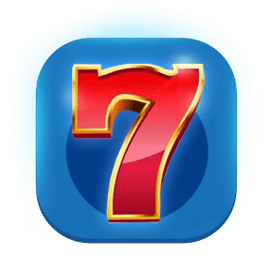 Live casino
At first glance, it might seem that sports betting is Bet90's main focus. However, a look at the casino reveals that other games are just as important to us. We have 748 games available to play including slots, jackpot cards and table poker games.
It's surprising that Bet90 has only five live casino games, but the live games are a meaningful addition to most casinos. For live casino punters, this should be enough to keep them happy.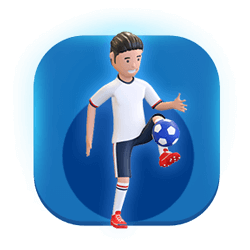 Virtual Sports
Sports pundits often turn to virtual sports to fill the void when waiting on results or when sports of interest are unavailable. They have become sought-after, as is evident by Bet90, which offers a variety of games including virtual horse racing, greyhounds, and football. The company's offerings come equipped with many of the same betting odds and markets as real-life sports.
Bet90 features a streamlined, mobile version of its main sportsbook. It's divided into specific sports categories and is listed based on event availability. The everyday punter will appreciate that the layout, odds listing of and betting features are identical to those found in the desktop version. Live betting offers in-play stats and a live accounting of the game as it plays out.
Mobile Bonuses
Bet90 offers cashback bonuses on slots that you play on your mobile phone. This is a great way to get extra income while playing at Bet90. The bonus is available only to players who bet between Monday and Thursday of each week. Qualifying for the bonus depends on how much you lose during these days. For this bonus, Bet90 sets the minimum qualification at €5 and the maximum at €200. Considering this is ongoing promo and a cashable bonus, it offers a nice boost to your bankroll
FAQ
Did the mobile version of Bet90 ever stop working?
We don't know of any other way to do it.
What if it won't load on my mobile browser?
If you are having problems loading the site with your mobile browser, clear your cache and try again. If this does not solve the problem, please contact Bet90 support.
Can you change the fractional odds to decimal?
The odds menu can be used to change the odds format on the bet slip.
How do I access the Bet90 mobile website?
To use the Bet90 mobile site, you must create a member account, enter your login details and deposit money whenever convenient.
If I receive a download app alert via email, can you tell me if it's legitimate?
Bet90 does not offer the option to send notifications, so any alerts suggesting otherwise are false.
How many bet slips can I have at one time?
You are free to create as many bet slips as you like.