Referee
Stanimir Trenchev, Bulgaria
Venue
Match Review
CSKA Sofia will host Lokomotiv Plovdiv in a A PFG game on May 27, 2023 at at 06:00 UTC. The match is sure to provide plenty of excitement for all football fans. You can also check out the recent form of CSKA Sofia and Lokomotiv Plovdiv, as well as standings and head-to-head statistics on this page. In addition to pre-match and live betting odds provided by Amubet.com.
CSKA Sofia - Lokomotiv Plovdiv Best Odds
How to Watch the Livestream of CSKA Sofia vs Lokomotiv Plovdiv?
Watch the game free of charge and without ads by following these steps:
Click on the Live Stream box above and follow the instructions to make a free registration.
Scroll through the list of events and find the one you're interested in.
Watch CSKA Sofia - Lokomotiv Plovdiv for free
Posible Lineups
CSKA Sofia

Lokomotiv Plovdiv

Gustavo Busatto
1

Jurgen Matheij
2

Enes Mahmutović
22

Hristiyan Petrov
6

Thibaut Vion
15

Jonathan Lindseth
7

Amos Youga
21

Lazar Tufegdžić
11

Ivan Turitsov
19

Maurício Garcez de Jesus
10

Daouda Karamoko Bamba
30

Dinko Horkaš
23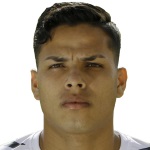 Matheus Silva
13

Jorge Segura
91

Martin Paskalev
4

Josip Tomašević
50

Pierre Desiré Zebli
15

Georgi Karakashev
33

Babacar Dione
7

Hristo Ivanov
6

Giovanny
10

Erik Sorga
9
A PFG - Bulgaria next matches