Guatemala - Bolivia posible match results
45%

Guatemala

45%

Draw

10%

Bolivia
Venue
Washington, District of Columbia
Match Review
Guatemala will host Bolivia in a Friendlies game on March 18, 2023 at at 09:00 UTC. The match is sure to provide plenty of excitement for all football fans. You can also check out the recent form of Guatemala and Bolivia, as well as standings and head-to-head statistics on this page. In addition to pre-match and live betting odds provided by Amubet.com.
Guatemala - Bolivia Betting Tips
Amubet's betting tip has been created using our algorithm, which analyzes all the Guatemala vs Bolivia head-to-head stats and we can suggest this:
How to Watch the Livestream of Guatemala vs Bolivia?
Watch the game free of charge and without ads by following these steps:
Click on the Live Stream box above and follow the instructions to make a free registration.
Scroll through the list of events and find the one you're interested in.
Watch Guatemala - Bolivia for free
Posible Lineups
Guatemala

Bolivia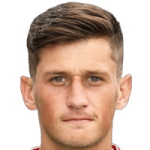 N. Hagen
1

J. Pinto
4

C. Mejía
6

J. Morales
16

O. Castellanos
17

K. Ruiz
5

A. Galindo
13

M. Sequen
15

O. Santis
18

J. Ardón
2

D. Lom
14

Guillermo Viscarra
1

Diego Daniel Medina Roman
3

Adrián Jusino
5

José Sagredo
21

Carlos Roca
25

Gabriel Villamil
13

Leonel Justiniano
6

Moisés Villarroel
14

Bruno Miranda
7

Ramiro Vaca
10

Marcelo Moreno
9