Match Review
Loznica will host FK Zlatibor in a Prva Liga game on May 28, 2023 at at 05:00 UTC. The match is sure to provide plenty of excitement for all football fans. You can also check out the recent form of Loznica and FK Zlatibor, as well as standings and head-to-head statistics on this page. In addition to pre-match and live betting odds provided by Amubet.com.
How to Watch the Livestream of Loznica vs FK Zlatibor?
Watch the game free of charge and without ads by following these steps:
Click on the Live Stream box above and follow the instructions to make a free registration.
Scroll through the list of events and find the one you're interested in.
Watch Loznica - FK Zlatibor for free
Posible Lineups
Loznica

FK Zlatibor
No sure lineups yet.

Uroš Kojić

Stefan Petrović

Matvej Martinkevič

Igor Bašić

Danilo Golović

Ivan Lučić

Darko Vukašinović

Milan Delević

Aleksandar Kostić

Miloš Nikolić

Aleksandar Popović

Stefan Radmanovac

Petar Ristić

Stefan Dabić

Uroš Damnjanović

Veljko Gavrić

Nemanja Ivanović

Aleksa Matić

Nikola Nikolić

Igor Pantić
No sure lineups yet.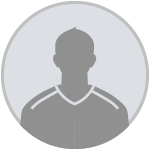 Marko Jeremić

Marko Kilibarda

Mateja Maslarević

Njegos Janjušević

Nemanja Vještica

Sergej Stamenić

Miloš Krkotić

Rashid Abdul Obuobi

Aleksandar Mitrović

Uroš Đurić

Marko Marković

Milun Avramović

Filip Žunić

Li Dong

Mihailo Ilić

Branimir Spasojević

Enzo Campana

Dušan Vrbić

Danijel Petković

Rastko Rastoka